The Highest Paid TikTok Stars of 2022
With the rise of social media platforms like Instagram and TikTok, there are countless new TikTok stars each week vying for TikTok fame. Becoming an influencer online is now one of the most lucrative careers people young and old can get into. It's well known that the highest paid TikTok stars can get paid substantial amounts for every post they make on the platform, even if they aren't necessarily celebrities.
There are millions of dollars being thrown at TikTok creators to share brands with their million followers through their Tiktok content. Whether it's a cosmetics company, American Eage, or other leading brands, they're reaching deep into their pockets for what the platform of short videos can offer them in the realm of advertising.
We're now seeing a rise of TikTok creators all competing to be the highest paid TikToker. Whether you've been on TikTok since it originated or joined TikTok yesterday, you'll have seen the range of quirky and creative ways that individuals are grabbing at your attention, from dance clips to videos of people eating, it's can all be sponsored content or attract sponsorship deals. The key is having the right social media personality. An effective social media personality is what sets you apart, and what has led the below list of TikTokers to serious TikTok fame and riches.
Can anyone achieve TikTok fame?
Yep, pretty much! The hall of fame isn't limited to the likes of Dixie D'Amelio, Charlie D'Amelio or Zach King. The site is a place where anyone with the right social media personality can become one of the highest paid stars. Your TikTok video content simply needs to be attention grabbing and unique for your to potentially achieve TikTok fame.
The only prerequisite is joining TikTok. TikTok's highest earners work hard though, and there is often the misconception that it's an easy job once you have your first million followers. Many TikTok creators have come out with videos explaining how being a TikTok star isn't as glamorous as one may think with early starts and late finishes, sometimes working 60-to-80-hour weeks. However, many might see the salaries below of TikTok's highest earners and shout – sign me up!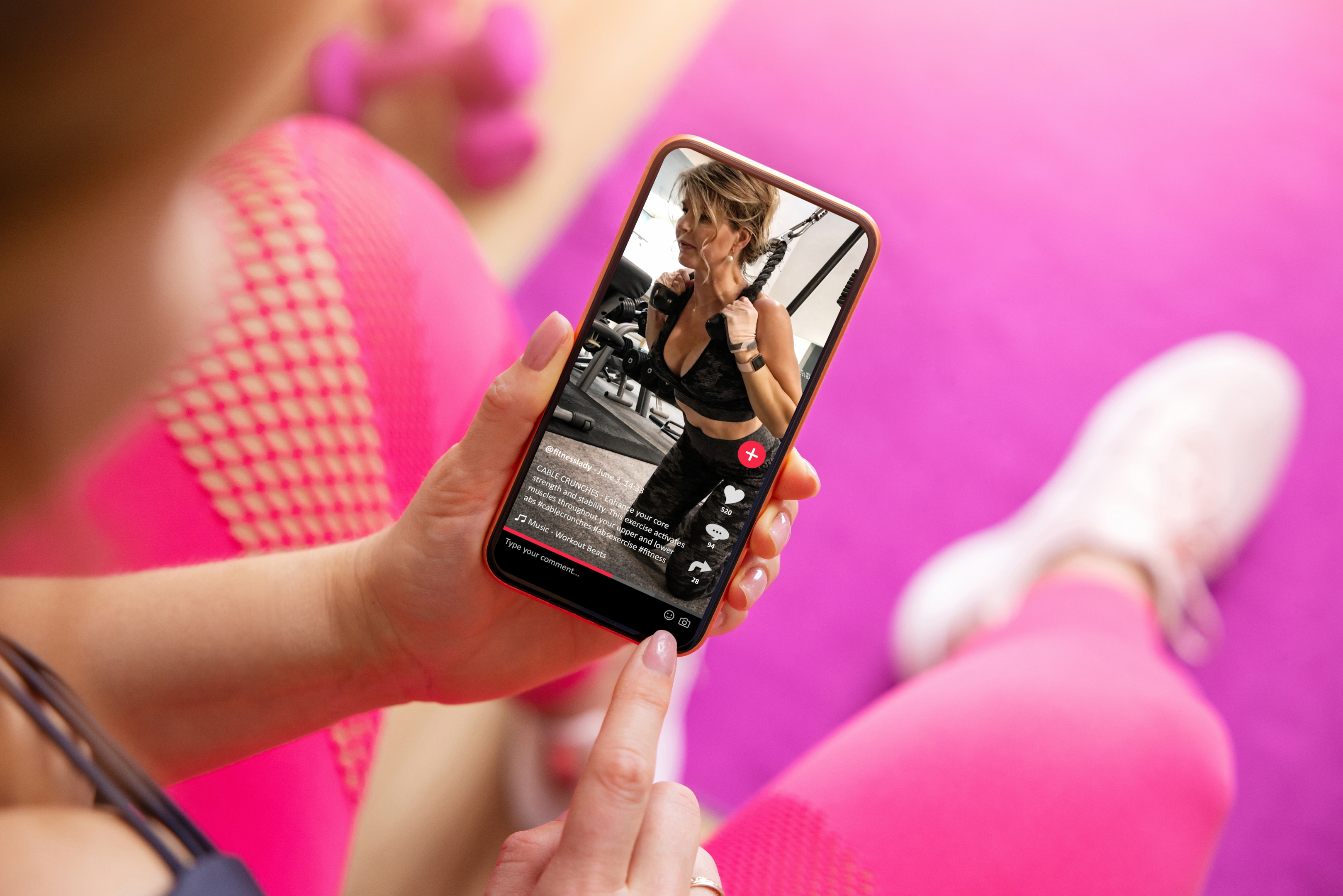 The highest paid TikToker's of 2022
The highest paid stars on TikTok are a diverse bunch who create a range of different videos and post them to both TikTok and other social media platforms. They all have much more than a million followers and some have gone on to star in a significant web series or even their own Hulu series, bringing in even more followers and lucrative sponsorships. Well, without further ado, let's take a look at who the highest paid stars on TikTok are.
Avani Gregg
In her TikTok video, Avani Gregg transforms into a Harley Quinn-style clown, making her one of TikTok's biggest stars. People started following her make-up videos and called her the "clown girl."
Together with Charli D'Amelio, she joined Hype House in 2019. A few years later, she starred in Chicken Girls, published a memoir, and hosted a talk show on Facebook Watch.
In addition to sponsorships, she has her own influencer merchandise line.
Est. Earnings (annual): $4.75M
Number of Followers: 39 million followers
---
Dixie D'Amelio
The older sister of Charli D'Amelio is Dixie D'Amelio. The two often post together on each other's accounts, which has helped boost their TikTok presence. In contrast, sister Dixie D'Amelio has branched out into music. Her first single, "Be Happy," was released in June 2020. On both Billboard's Top Triller U.S. and Top Triller Global charts, it debuted at number one, and it's YouTube's most-watched video.
During Christmastime last year, Dixie D'Amelio toured with other pop artists and released two more songs. Her sister stars with her in "Charli vs. Dixie" on Snapchat and "The D'Amelio Show" on Hulu.
Est. Earnings (annual): $10M
Number of Followers: 57 million followers
---
Charli D'Amelio
As far as TikTok influencers go, Charli D'Amelio is the highest paid TikTok star. TikTok's Top 7 Highest Paid Stars list has included her twice in a row. Since June 2019, she's been posting dance videos on TikTok. She's also appeared on Jimmy Fallon's The Tonight Show as an opening act for the Jonas Brothers.
In Los Angeles, she and her sister, Dixie, joined a creator cooperative called Hype House. In addition, they have a joint venture with Hollister. A clothing brand they created contributes 10% of the company's sales to good causes, called Social Tourist. Besides that, they've got a mini-TV series on Hulu that's getting a second season. Morphe Cosmetics even has a brand deal with them.
A brand-new partnership with beauty startup EOS Cosmetics and a Prada invite to cover Paris fashion week have made Charli D'Amelio a star. She even starred in a Super Bowl commercial!
D'Amelio earned more than Starbucks and McDonald's CEOs, according to the Wall Street Journal. A drink named after her was just released by Dunkin Donuts. Her own line of influencer gear is also available.
Est. Earnings (annual): $17.5M
Number of Followers: 135 million followers
---
Addison Rae
With her dance moves on Tiktok, Addison Rae Easterling rose to fame. Within a year of joining, she had a million followers.
Originally, Addison Rae created sponsored content for Fashion Nova, an online women's clothing store. Towards the end of that year, Easterling became a full-time celebrity. A group of TikTok influencers recruited her to form Hype House after she left school and she moved to LA, California. For Daniel Wellington, a famous watch company, and Reebok, Addison Rae created branded merchandise and sponsored content.
Addison Rae landed her biggest role yet last year in Netflix's He's All That, paving the way for more deals with the streaming service in her own right.
As a result of this success, Addison Rae became American Eagle's main spokesperson. In addition to digital ads with the likes of American Eagle, she started doing traditional print and TV ads as part of her brand deals. As a partner with beauty startup Madeby, she started her own makeup line, Item Beauty. Item Beauty has already been a success.
Est. Earnings (annual): $8.5M
Number of Followers: 86 million followers
---
Josh Richards
There's no question Josh Richards is one of TikTok's highest-paid stars. Due to his dancing, lip-syncing, and singing videos, he's become Tiktok's resident heartthrob and bad boy.
Josh Richards has gotten sponsorships from HouseParty and Reebok, created his own influencer merch line, harnessed YouTube ads, and signed with Warner Records for a song (non lip-sync). Ani Energy is Richards' own energy drink company, Talent X is his talent management company, and he's Triller's Chief Strategy Officer. He evolved from his TikTok persona to an industry leader as he joined Triller as a social media executive.
Additionally, he cofounded Animal Capital, a venture capital firm that invests in genetic-engineering labs and apps.
Est. Earnings (annual): $5M
Number of Followers: 26 million followers
---
Bella Poarch
New TikTok star Bella Poarch is here. She got famous after making a viral video lip-syncing to Millie B's "Soph Aspin Send." She got 80 million followers and became TikTok's third most followed account. As well as being the most watched TikTok video of 2020, hers was also the most liked.
In addition to live streaming and gaming, Poarch has appeared in professional Esports organizations. 100 Thieves and FaZe Clan hired her as a content creator. Prada and Google have also used her in ads.
She's open about her roots and challenges growing up after moving to Texas with her adoptive family. TikTok fame led to her signing a deal with Warner Records and releasing her first single, "Build a Bitch." It made it to No.56 on the Billboard's pop chart and earned her multiple MTV nominations.
Est. Earnings (annual): $5M
Number of Followers: 87 million followers
---
Kris Collins
With a big and active following on TikTok and Youtube, Kris Collins has done what other content creators can't. Different video formats are used on the two platforms, so success on one may not necessarily translate to success on the other.
Kris Collins sponsors include Amazon, Hershey, Pantene, and Lionsgate, which have embraced her humour.
As a result of the pandemic, Kris Collins was laid off from his hairdressing job. After her brother urged her to use TikTok, she started making comedy sketches involving her family members. As another example of how anyone can become an influencer on TikTok, her rise to fame happened fast.
Est. Earnings (annual): $4.75M
Number of Followers: 42 million followers
---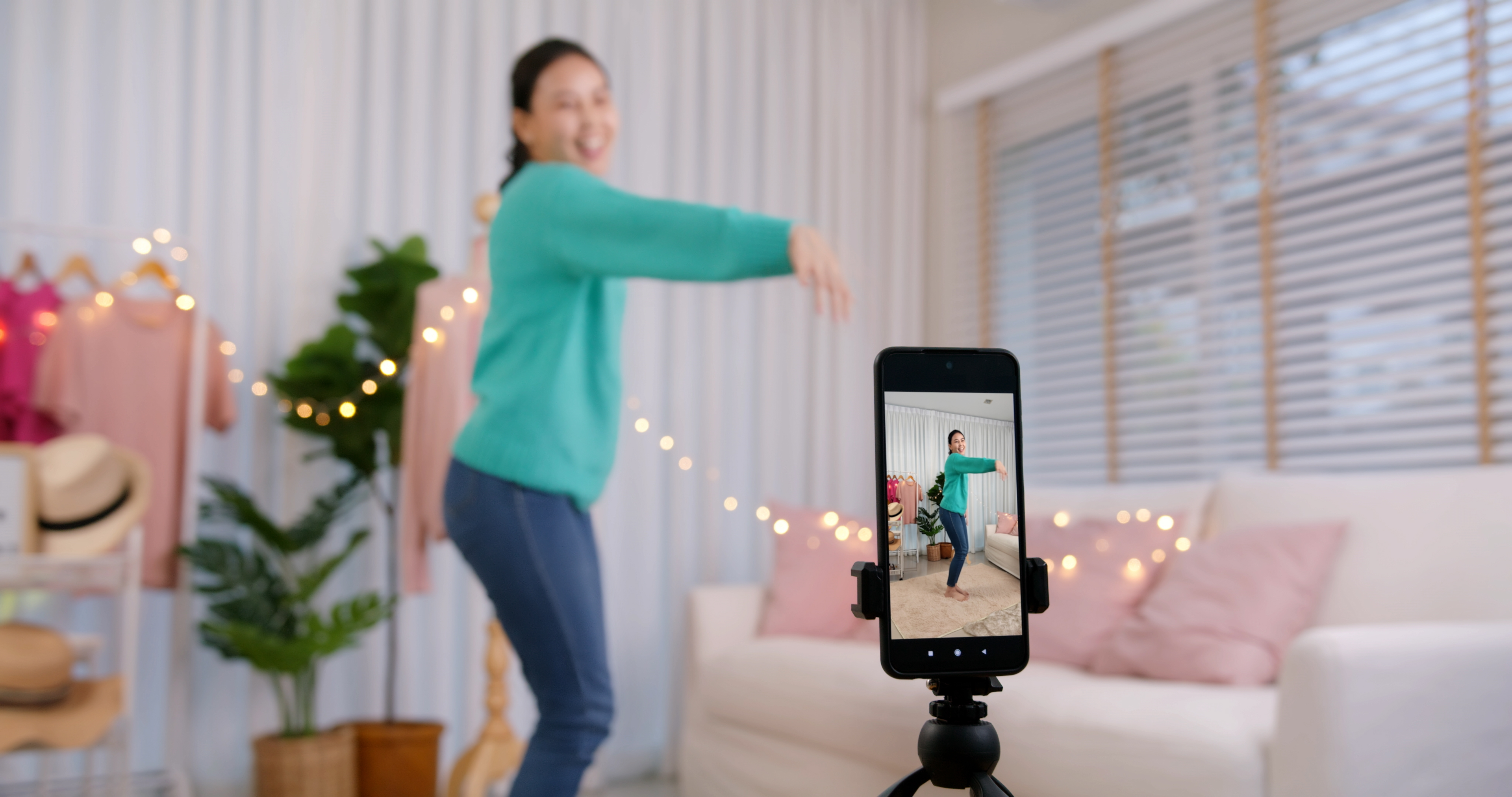 More of the highest paid TikTok stars based on net worth
Based on what these highly paid stars can attest to, TikTok is a great platform for earning income and becoming an influencer. It's also important to remember that money comes in and goes out quickly on platforms like TikTok.
Many TikTok influencers have lost their income stream because TikTok was banned in India. Despite that, they deserve to be highlighted on a list of the biggest TikTok stars.
Nisha Guragain
In addition to lip-syncing and fashion videos on TikTok, Nisha Guragain is also a social media influencer and singer. From Musical.ly to TikTok, she's one of the most popular Indian stars and has also appeared in a bunch of music videos.
Est. Earnings per Post: $23,500
Number of Followers: 28 million followers
---
Arishfa Khan
The Indian actor and YouTuber Arishfa Khan is big on social media. By posting lip-sync videos, dancing videos, and fashion videos, she got famous on TikTok. A TikTok influencer and an Indian celebrity, Khan is one of the most-followed. Her looks always get her views as a fashion blogger.
Est. Earnings per Post: $24,000
Number of Followers: 28 million followers
---
Riyaz Aly
Fashion blogger Riyaz Aly is an Indian TikTok influencer. Initially, he posted videos on Instagram, but when he moved to TikTok, he became famous for his duets. In addition to making music, he also performs comedy.
It's estimated that he earns $35,000 per appearance because of his popularity in India. Among TikTok stars in India, he makes the most money.
Est. Net Worth: $2M
Number of Followers: 44 million followers
---
Awez Darbar
Currently based in Mumbai, India, Awez Darbar is a choreographer, social media influencer, and competitive dancer. Just a few months after joining TikTok, Darbar became one of the platform's biggest stars. After posting his own dancing videos on YouTube in 2014, Darbar started his social media career. Ace, his dance group, is in some of the videos.
Est. Earnings per Post: $23,500
Number of Followers: 26 million followers
---
Do you want to be the highest paid TikToker?
There's no doubt that TikTok is one of the biggest & most popular social media platforms. With those numbers, it's obvious that influencers like Dixie D'Amelio, Charlie D'Amelio and Zach King can make a seriously more than decent living.
With two of Forbes magazine Top Earning TikTok Stars not even on the list last year, instant fame is definitely possible in TikTok. Seeing stars like them rise shows how powerful the platform can be.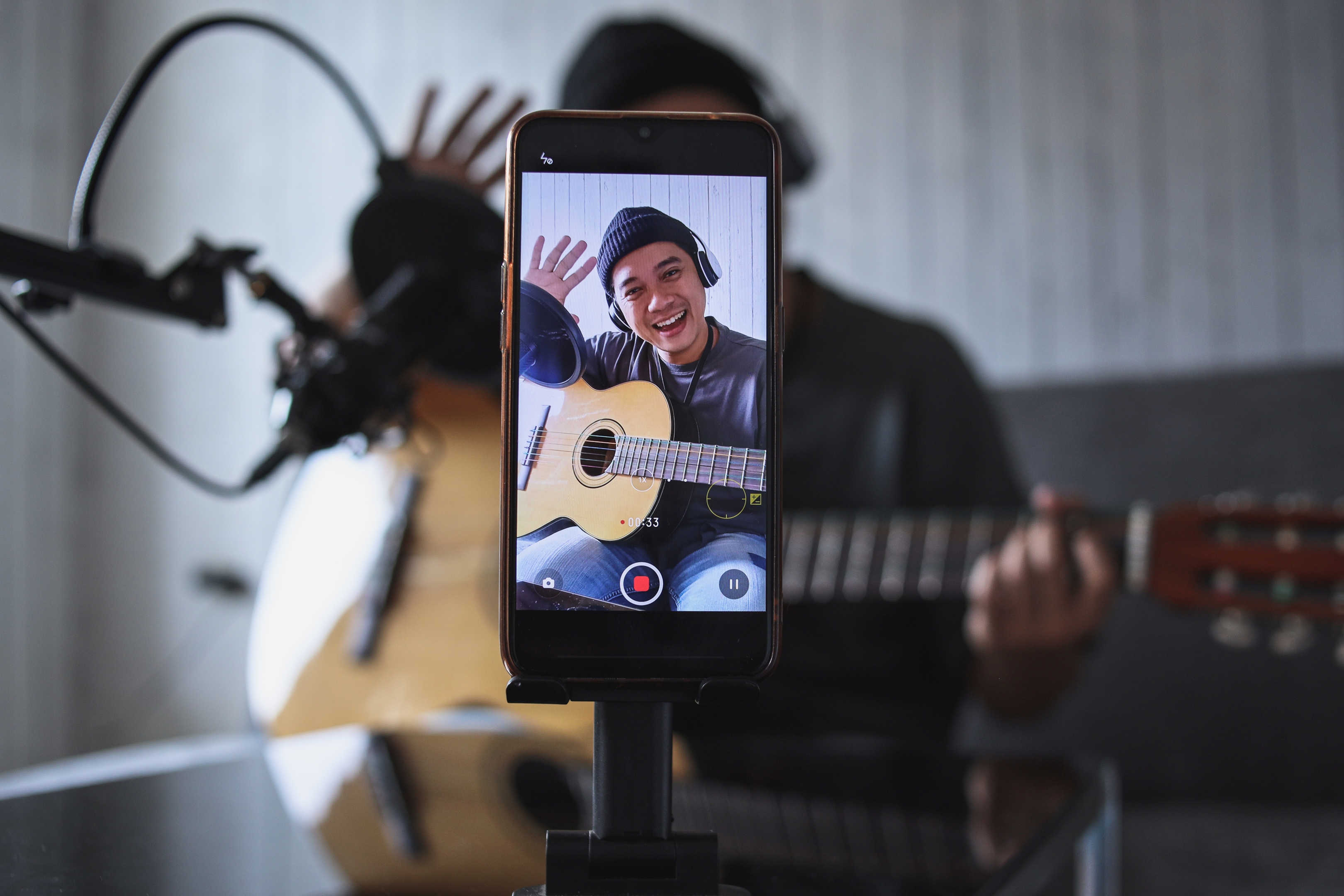 How to get started
If you've got a dream of becoming the highest paid TikToker of 2023 and joining the highest paid TikTok starts in the Hype House, then there's really not a whole lot you need to do to get started. Many of the highest paid stars will tell you that consistency is most key. Once you're done joining TikTok and linked it with other social media sites, you simply need to create content that is going to draw the attention of your audience. Remember to maintain a good social media personality and engage with your audience.
Then, simply create that content, sticking to trends and keeping it fresh, as frequently as possible. Staying in front of your audience is key. TikTok creators keep in the loop with what is trending and what content they can create in order for their content to be rewatched and shared over and over again, driving them to become TikTok stars.
The hardest part of becoming one of the highest paid TikTok celebrities is keeping your TikTok fame. Because it's a world of trends and fast rises to fame, it can be easy for the highest paid stars to fall off their podium. The platform is rife with opportunity to topple those at the top and become one of the most sought after TikTok creators.
Keep consistent, and you could be signing some big brand deals in the not-too-distant future as a social media influencer or even the highest paid TikTok star.