The BEST social media platforms for advertising your business
Nowadays, advertising your business through social media platforms is one of the best ways to reach your target audience. With a range of social media platforms to choose from such as Facebook, Instagram, Twitter and more, there is a social network for every business to thrive on. The tricky part however is choosing out of the many social media platforms, trying to decide which will give your brand the best social media marketing campaign possible.
Social media marketing requires having the right social platform for your social media efforts. You need one, or a combination of platforms, that compliment your digital marketing and business style, as well as being most suited to your product offerings and services.
With awesome outcomes like being able to increase brand awareness, boost your brand image, generate leads, create a community, and experiencing more success with sales, any business should strive to get their head around the right social media platforms.
What is social media marketing?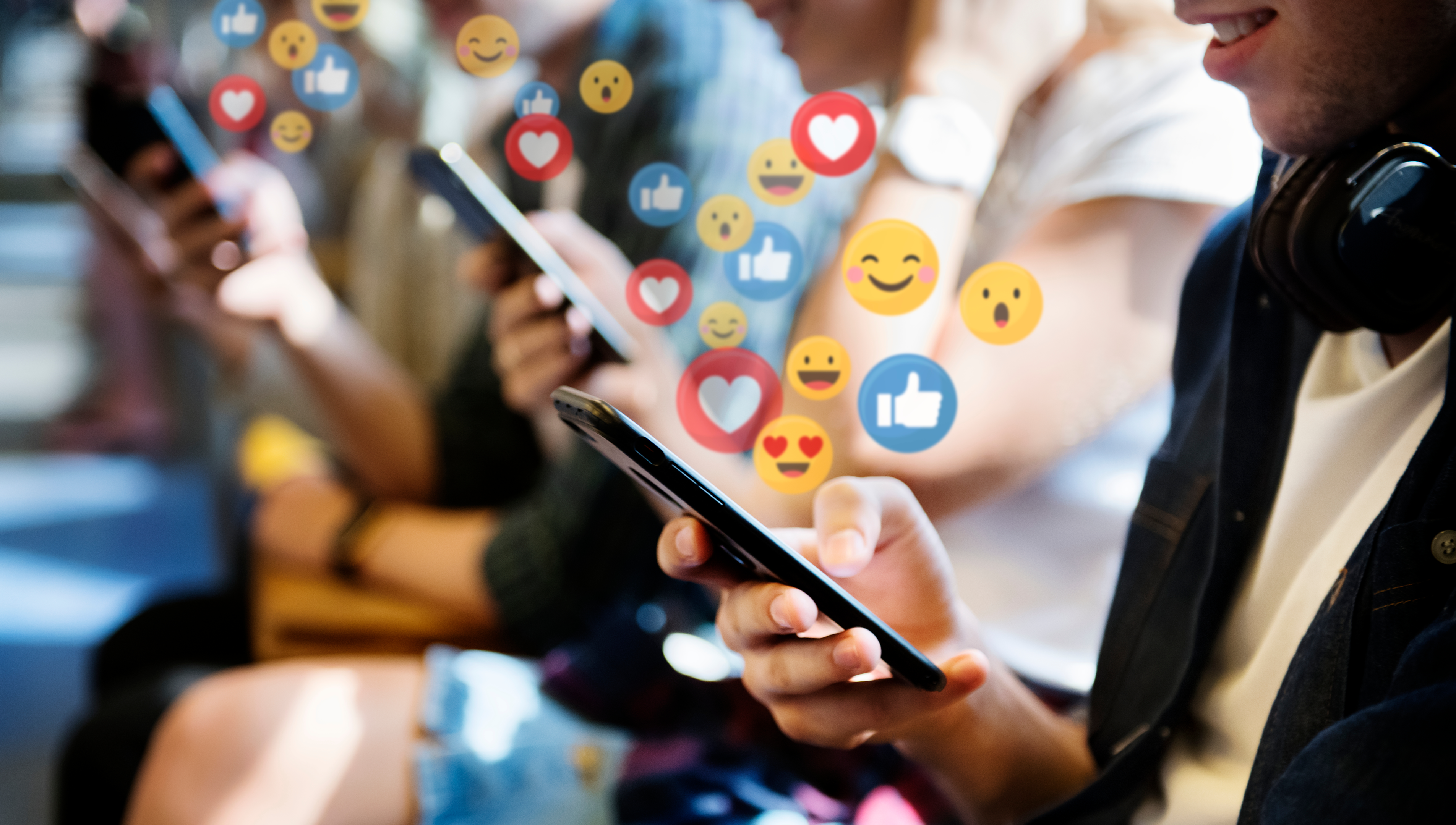 Social media marketing is as its name suggests. It's digital marketing that utilises the many tools built into social media platforms to increase brand reach and achieve your business goals. As simple as this sounds, the world of social media marketing can be complicated. Social media platforms are constantly evolving and in order for your social media presence to stand out, you're going to need a solid social media marketing strategy.
Benefits of social media marketing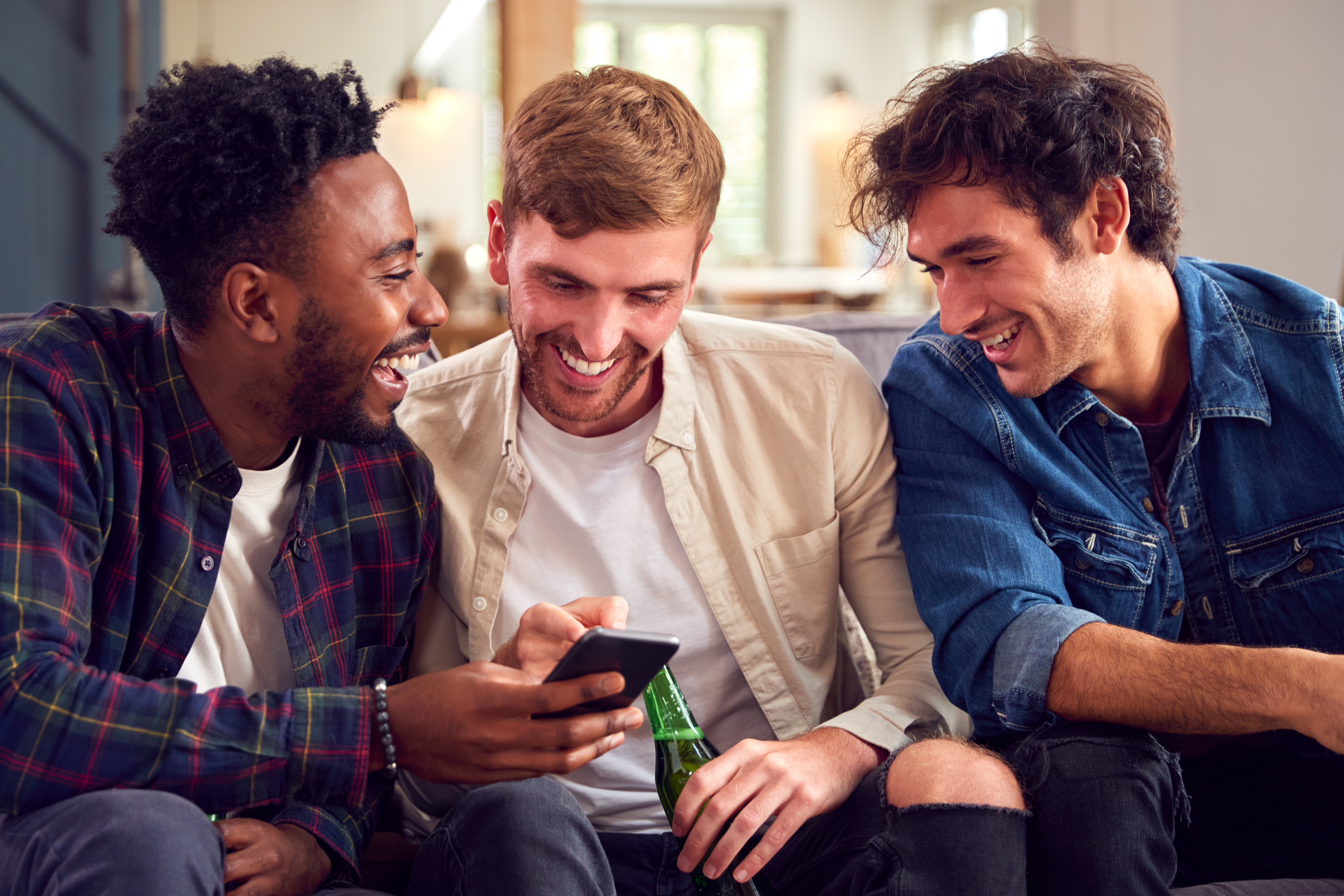 Undoubtedly, you probably already have multiple social media accounts for yourself. It's likely that anyone reading this has made countless social media posts in their lifetime. What you might not realise, is the benefits that popular social media sites might have for your business.
The benefits of social media advertising span far and wide. Your business has access to multiple platforms on which you can post social media ads, engaging content and build communities. Social media advertising also opens many windows for creativity, being able to post about your business through video ads, photo ads, a blog post and more.
Social ads for example are a powerful tool in any advertising arsenal and a key feature of many social media platforms. Through dynamic ads, a business can effectively build brand awareness and generate leads. Not only that, but social advertising is superior in its incomparable ability to view in depth analytics about your target audience.
Through your social media account, you have the ability to see what your followers react to and what they engage well with, allowing you to more acutely target your target audience. With all these benefits, it's no wonder social media platforms are an essential addition to any campaign for so many digital marketing agencies.
Creating your social media marketing plan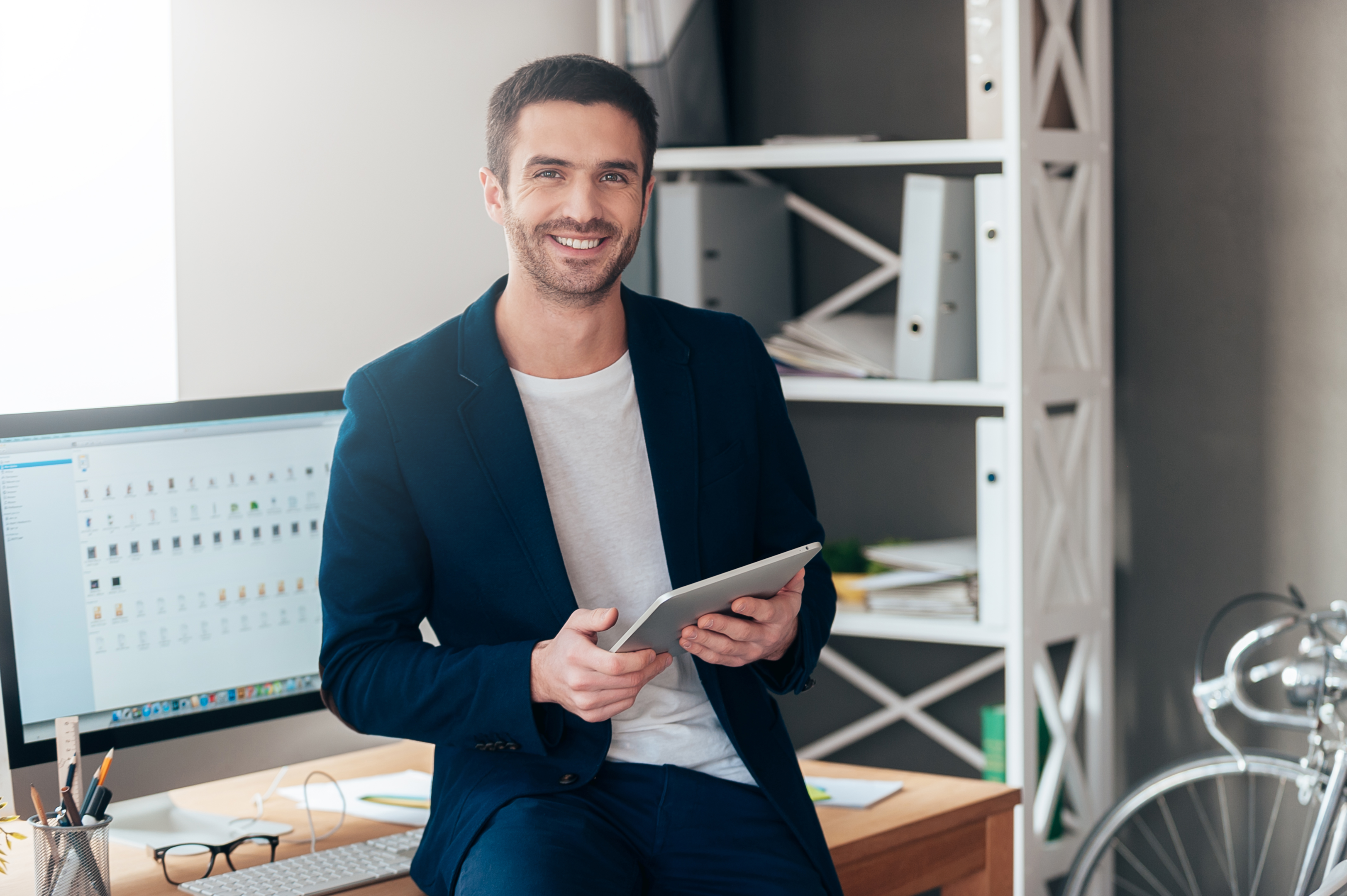 Creating a social media marketing plan will allow your business to make the most of social media channels. Whether you include the use of paid ads, stories ads, email marketing, carousel ads, message ads, or the plain old news feed post, it pays to have a clear strategy.
To create your own strategy, a business owner needs to be clear on what their business goals are. This will help decide what social media platforms you want to use, the ad content you want to share, and in what way you want to advertise your personal brand.
That brings us to the biggest hurdle, choosing a social media platform for your business.
Choosing the best social media platform for advertising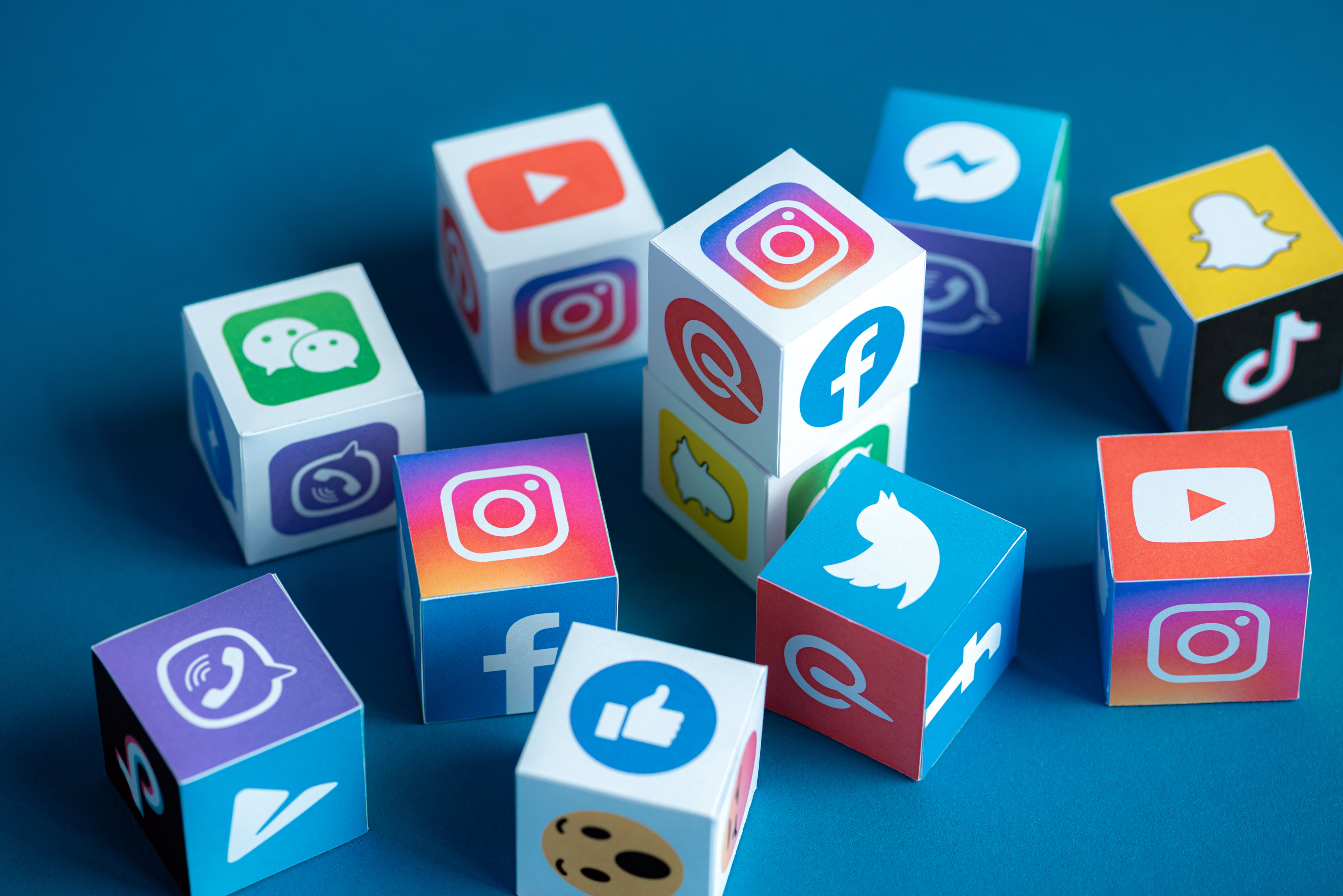 Choosing the best social media platform for your business doesn't necessarily mean choosing the top social media site with the most functional features, or the most popular social media platform with a massive user base of monthly active users (MAUs).
There is so much more than that to consider in choosing social media sites for your advertising. Do they offer advanced analytics? Do they have an appealing visual nature? Just the look and feel of a social media site can be the difference between choosing one platform over the next.
Let's take a look at the top social media marketing platforms available for business owners to choose from.
Instagram — 2 billion MAUs


Instagram is a great social media site to get started on with loads of built-in social media marketing tools. Your business accounts on Instagram will typically take advantage of a more visual advertising platform compared to other social media platforms.

The use of photos, videos, infographics, and music will help engage your target audience on this platform. It also has built in analytics that help you track the performance and reach of your posts and paid advertising.

YouTube — 2.2 billion MAUs


YouTube is a video sharing platform that has loads of paid advertising options for social media marketers. Paid advertisements are one of the key features of the site, and boy do they do it well.

YouTube is an incredible tool for social listening and social selling, giving you awesome insight into the interests of your audience based off of the information on their social accounts and what they typically watch. Just remember that if you use YouTube, your ad spend might be higher as you may need to outsource your video creation for top quality content to share. However, this is one form of paid social advertising that can really pay for itself.

Snapchat — 538 million MAUs


Snapchat allows short videos to be shared amongst friends through direct messages and stories. The stories feed on snapchat is one of the key features used by social media marketing teams.

This is a great place to slot in your social media marketing so that audiences are exposed to it in between catching up on other users' story updates. It's also a great social media marketing tool because it allows your brand to share short, sharp updates with your audience, or share what's going on behind the scenes to create a connection.

Reddit — 430 million MAUs

Reddit is known as the front page of the internet for its mix of current news, community forums, and celebrity question and answer events. Subreddits contain all sorts of topics that your customers might be interested in.

Like the others we've mentioned, these guys have the option for paid adverts, but primarily it can be viewed as an awesome place to engage with and build a community of customers and brand fans.

Facebook — 2.9 billion MAUs


We know that we said size doesn't really matter, but it's impressive to note that Facebook has over 2 billion Facebook users each month, engaging approximately 36% of the world on a daily basis. This makes it the largest social media platform in the world.

That size is beneficial in the reach it gives you, but also limiting in the competition it presents. Across the globe more than 200 million companies use Facebook and more than 7 million advertisers are actively advertising on Facebook. There's a lot of fish in this sea.

However, Facebook is one of the most trusted platforms to promote your business on with an awesome suite of advertising tools to utilise in your social media marketing strategy. Facebook makes the process easy since virtually every form of content works perfectly on Facebook: text, photos, videos, and stories, all linked to your Facebook business and analytics page.

LinkedIn

LinkedIn is an incredibly active and professional site that fosters connections and collaborations between workers and business owners. In fact, the site has more users engaging with B2B content over B2C content compared with nearly any other platform. This is usually more effective for businesses that are seeking professional clients rather than businesses that are selling directly to consumers.

Twitter — 436 million MAUs

Twitter is a unique news and entertainment site that allows users to post updates of 280 characters or less. Of all the social media marketing platforms, it could be considered the most fast paced.

Many companies are using Twitter to provide customers with quick product updates, advertise sales, and share company news. It's also proven a great avenue for customers to seek fast customer support.

In fact, for some businesses almost 90 percent of customer service requests are sent via Twitter, with Salesforce calling Twitter its "new 1-866 Customer Support Number". If you're looking for something fast paced and snappy, Twitter accounts could be for you.

TikTok — 1 billion MAUs

TikTok translates as Douyin in Chinese, standing for short-form video sharing. The app has only been in existence for almost two years but has already overtaken Google as the most-visited site.

It allows users to create and share videos between 30 seconds and 60 seconds and offers many audio and visual effects to enhance videos to make them attractive and engaging for your audience. TikTok videos cover almost everything, from lip-synching to dance challenges, to DIY tricks and make-up tutorials.

It's important to note that around 47% of TikTok users are between ages 15 and 29. Consider that against the audience you're wanting to market to.

Pinterest — 444 million MAUs

Pinterest offers countless ways for customers to discover new ideas and products. The site allows the user to "pin" pictures linking to websites, products, and blogs etc. on the web. This is a great platform to increase traffic to a website.

Impressively, Pinterest users are 80% more likely to shop for items they've pinned on Pinterest. Popular themes include fashion, beauty, home gardening, and DIY. If you have an enterprise in any of these industries, you may need to consider implementing Pinterest marketing for increased exposure.
Social media marketing tips
Okay, so you've potentially chosen a few social media sites to get started with. Now you need to consider how to make the most of your social media advertising with them. Nailing your social media marketing on a social media site can be tricky, especially with all their varying key features and advertising tools. So, let's take a look at the best social media marketing tips to get you started on the right foot.
Stay consistent

Utilizing social media marketing allows businesses the ability to showcase their branding across many social media networks. The platform that your company runs is a core identity that should always have a constant flow of social media content.

Social networks are community, and that community wants to be kept engaged and up to date. As a business, you also have a responsibility to listen to who is engaging with your material and engage back: replying to your comments, interacting, promoting or commenting on those posted, running live streaming and generating polls.

To make the most of social media marketing, don't slack off on your social media platforms.

Try paid social media

Often, business owners can be determined to steer clear of paid social media marketing. We'd encourage you to think otherwise. Investing in the right social media tools can really pay off, literally and metaphorically. It also doesn't need to be too expensive either.

Take Twitter for example. One of the main reasons for advertising through Twitter are the cost savings. Play your cards right by using their cheap pay-per-click (PPC) options and you can have your message in front of a huge market at relatively cheap prices.

Many online social networks allow you to pay for exceptionally precise targeting capabilities that allow you to target your marketing specifically to individuals most likely to have an interest in your company, as determined by the sites ranking factors.

Use content creation tools

In your social media marketing, don't be afraid to get your hands dirty with those awesome content creation tools already built into social media platforms. When you want to have an impact on someone's feed, you need to provide attractive visual elements: think images, videos, illustrations, or text.

Content creation tools such as those built into social media sites or on external sites such as Canva offer templates and feature options for quickly displaying professional content, logos, and more. This can help you properly engage with your target market in a fun and creative way.

Measure success with analytics

It's impossible to determine the success of social media campaigns without tracking them. Google Analytics is an example of a tool that can be useful in the management of your social media marketing techniques. Easily tag any of the tracking information in your Facebook or Twitter campaign to monitor your success.

An ecommerce business should always utilise the analytics for social platforms to know which content and what strategies have performed best, so that you can effectively plan your campaigns for the future.
Don't put all your eggs in one basket
In your use of social media marketing, it's important to utilise a range of social media to achieve your desired outcomes and smash your business goals. Like we said, don't just look at the top social media sites and simply stick to Facebook advertising or Facebook messenger for example.
Enterprise brands want to create a social network of multiple social accounts that intertwine and complement each other. That way your social media marketing and social listening are both at their peak.
The experts in social media marketing
From developing a solid strategy to understanding how to get the most out of social media marketing, our experts are here with premium social media marketing services to help you stay in the limelight. Better yet, First Page New Zealand has the expertise and experience to take your social media accounts to the next level.
Call us today on 0800 235 001 or visit https://firstpage.nz/. We look froward to working with you!