What on earth is Google AdSense again?
These days, there are countless tools for monetising ads with effective ad placement by website owners. Whether it's video ads, text ads or html ads, there is a wide range of ad formats that site visitors can expect to come across after following the links presented in their search results.
For a business, they're a great way to make money from your organic traffic with website content and generate revenue in addition to purchases of your products or services. Hosting ads can be a bit of a mind field though, especially in maintaining an attractive and navigable website. You don't want to fall victim to having too many ads or clouding the page content on your entire site just for more money on the side.
That's where Google AdSense comes in. This is the advertising platform that helps you make money by displaying ads that are relevant with matched content on your site. The Google AdSense program works well due to the mixture of automation and control it provides its users, as well as a host of other benefits.
But before you get too excited about the prospect of jumping on the AdSense network, it'll pay to get your head around a few guidelines. Let's start by answering the question… what is Google AdSense?
What is Google AdSense?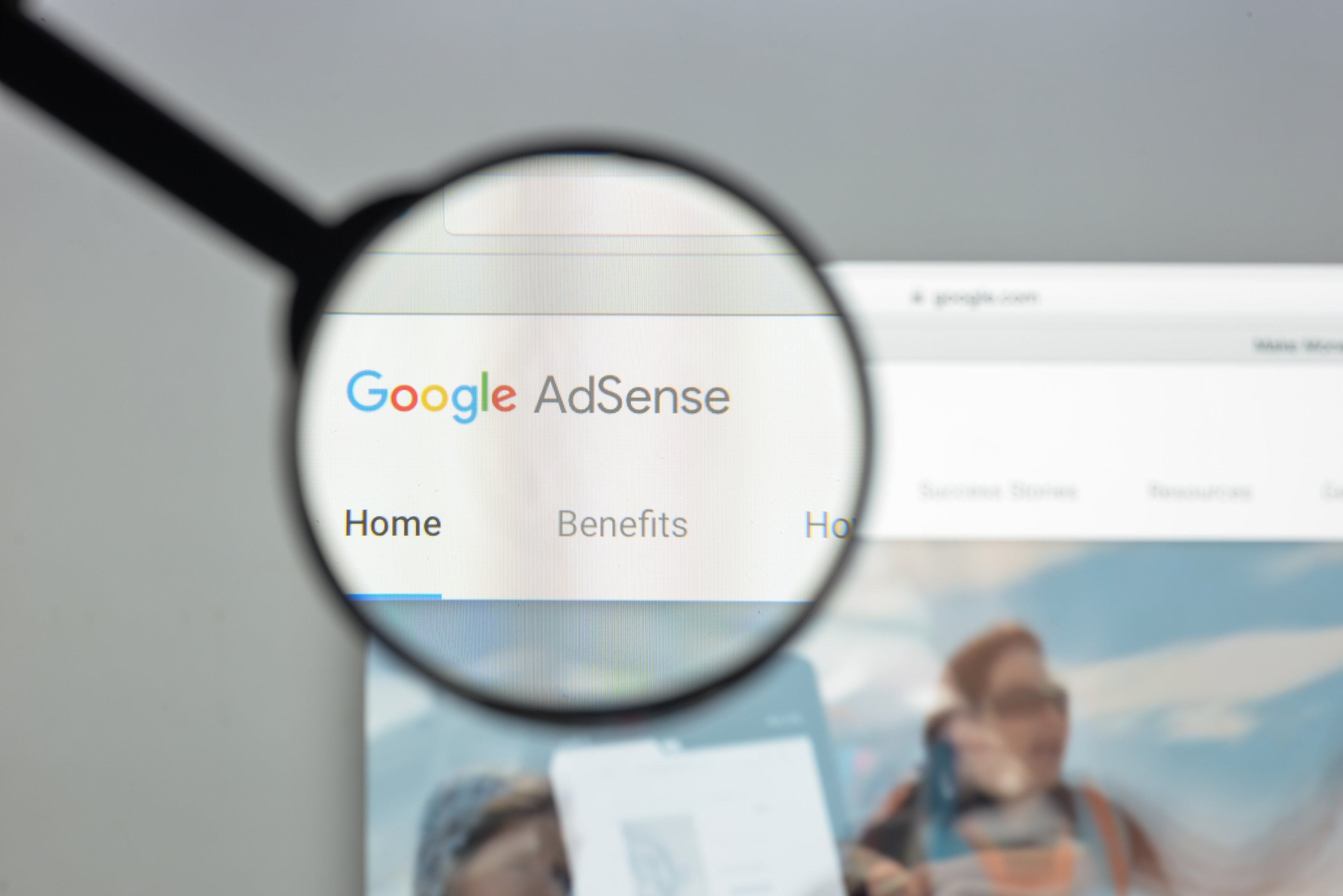 AdSense is Google's free advertising tool that allows websites owners to display Google ads on their site. It's easy to display ads on your website using this Google advertising tool, which connects you directly with paying advertisers.
How does Google AdSense work?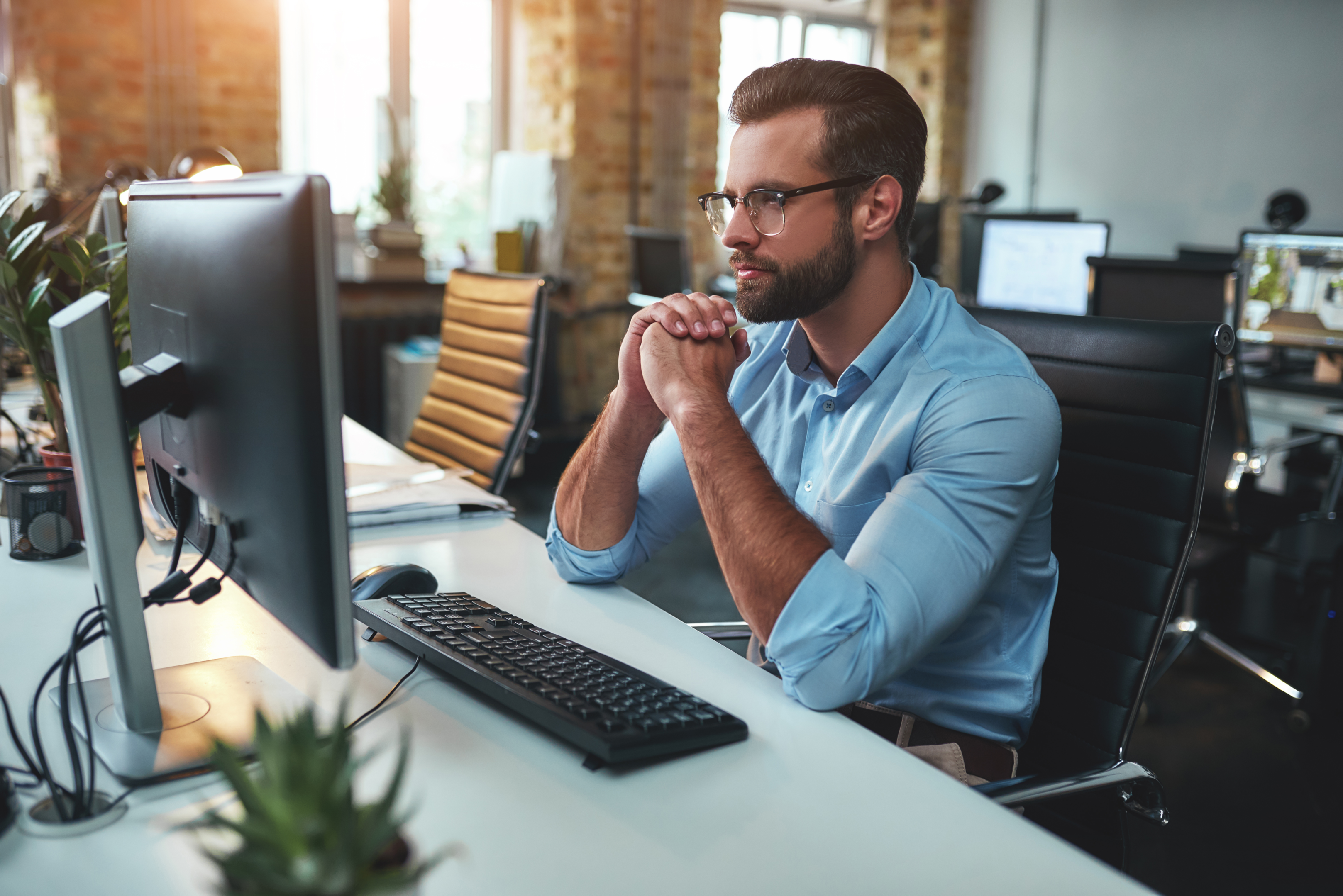 A publisher can earn money from their online content by using Google AdSense. Based on your site's content and visitors, AdSense matches appropriate ads to your site to be displayed in a range of formats and in different spots.
An advertiser who wants to promote his or her product creates and pays for the ads. Your earnings will differ based on the prices that these advertisers pay for their ads and how the performance of the ads on your site.
Why is Google AdSense different from other ad networks?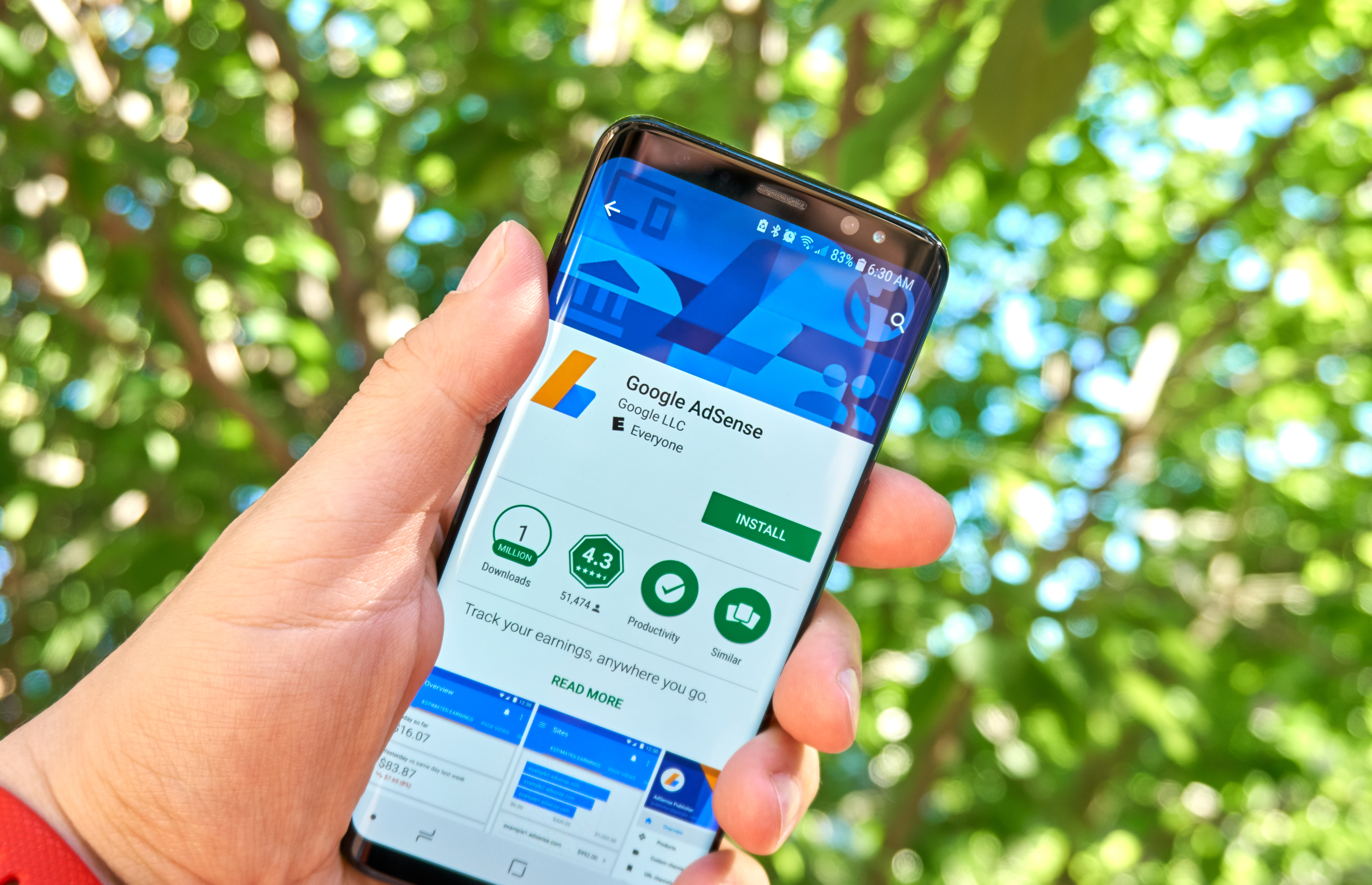 In contrast to other advertising programs, AdSense delivers ads directly from Google Ads. Based on the type of ad you display; Google will pay you based on users clicking on ads or reading ads on your site. It gives you immediate and automatic access to a huge number of advertisers, which means more relevant ads, more competition for your ad spaces, and ads for everything you could post online.
Google AdSense benefits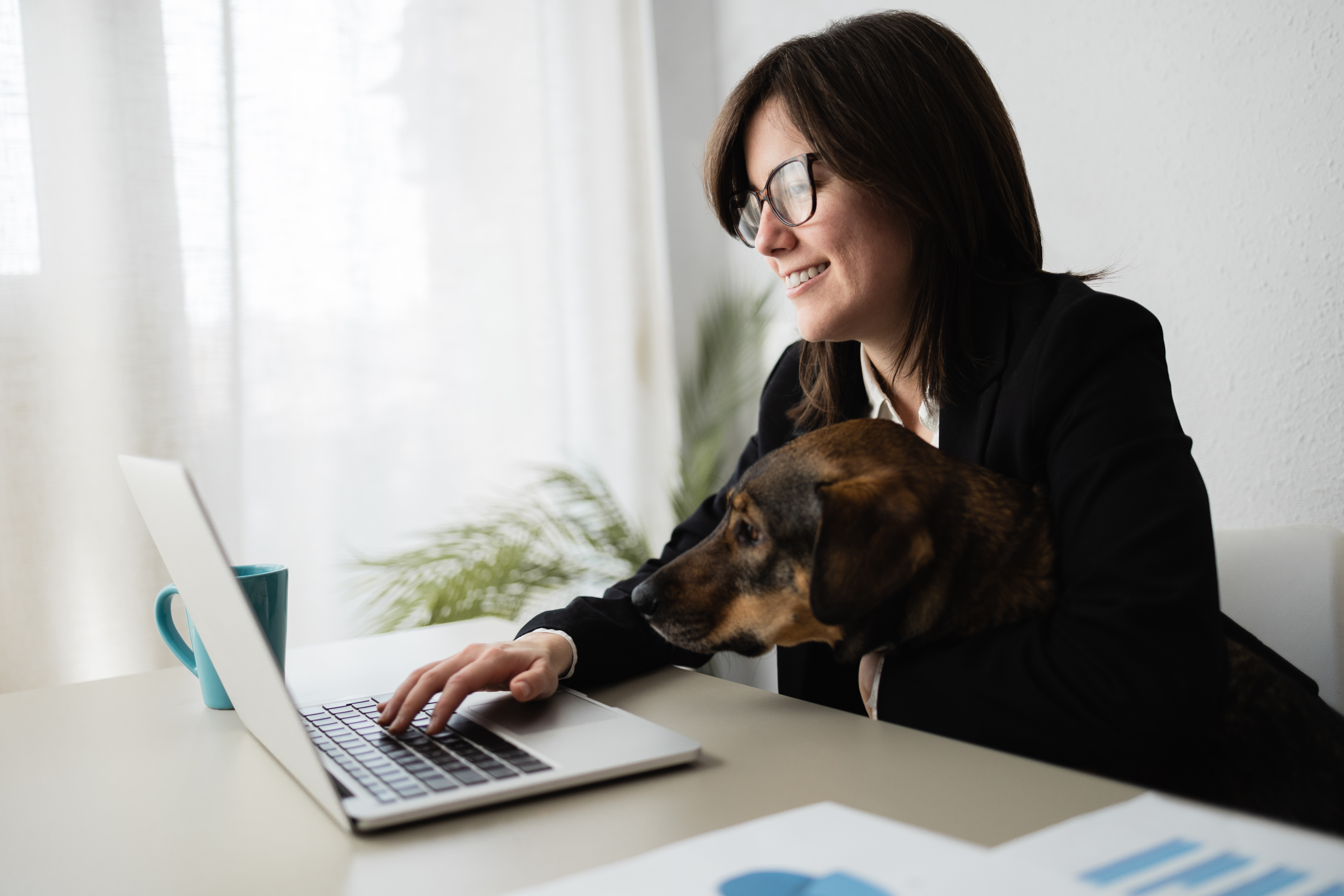 There's a broad range of benefits to getting a Google AdSense account to become an AdSense publisher.
Google AdSense ad revenue is a profitable way of monetizing your account. A passive AdSense income can make a significant difference to the bottom line of your monthly revenue.
Google AdSense works for you with very little setup and the bulk of the heavy lifting in getting responsive ads onto your site automated by Google.
Google AdSense is free to use, which means free traffic to an AdSense publishers' site and nothing to lose!
There is a lot of choice in the type of ads that you have displayed on your site. The digital marketing world paid Google $147 billion in 2020 for their ads to be displayed on YouTube videos, in Google search results, and on Google AdSense publishers' websites. Google will match ads to your site content and offerings, so things don't look out of place or detract from what you've already got going on.
There is a certain AdSense code of conduct that ads need to adhere to in order to pass through the vetting process of Google. According to Google policy, they won't just throw any old native ads on your site.
You get control! From the ad types that are displayed on your site to ad sizes and the ad space they use (their placement), you get a say every step of the way as a Google AdSense publisher.
Google AdSense ads can be customized to suit the look and feel that website owners are going for on their site. They're not here to stand out like a sore thumb on your site.
Payment is easy! You'll get paid any AdSense revenue on a monthly basis. However, this does depend on the amount your ads earn. You need to make at least $100 in a month for a direct deposit to be made into your account.
Your AdSense income increases with the growth of your brand and site. All that you need to do is keep focusing on your brand, product and site as you always have. Yes, there are more profitable niches out there but keep focused on your target audience and space and growth will happen.
How much does Google AdSense cost?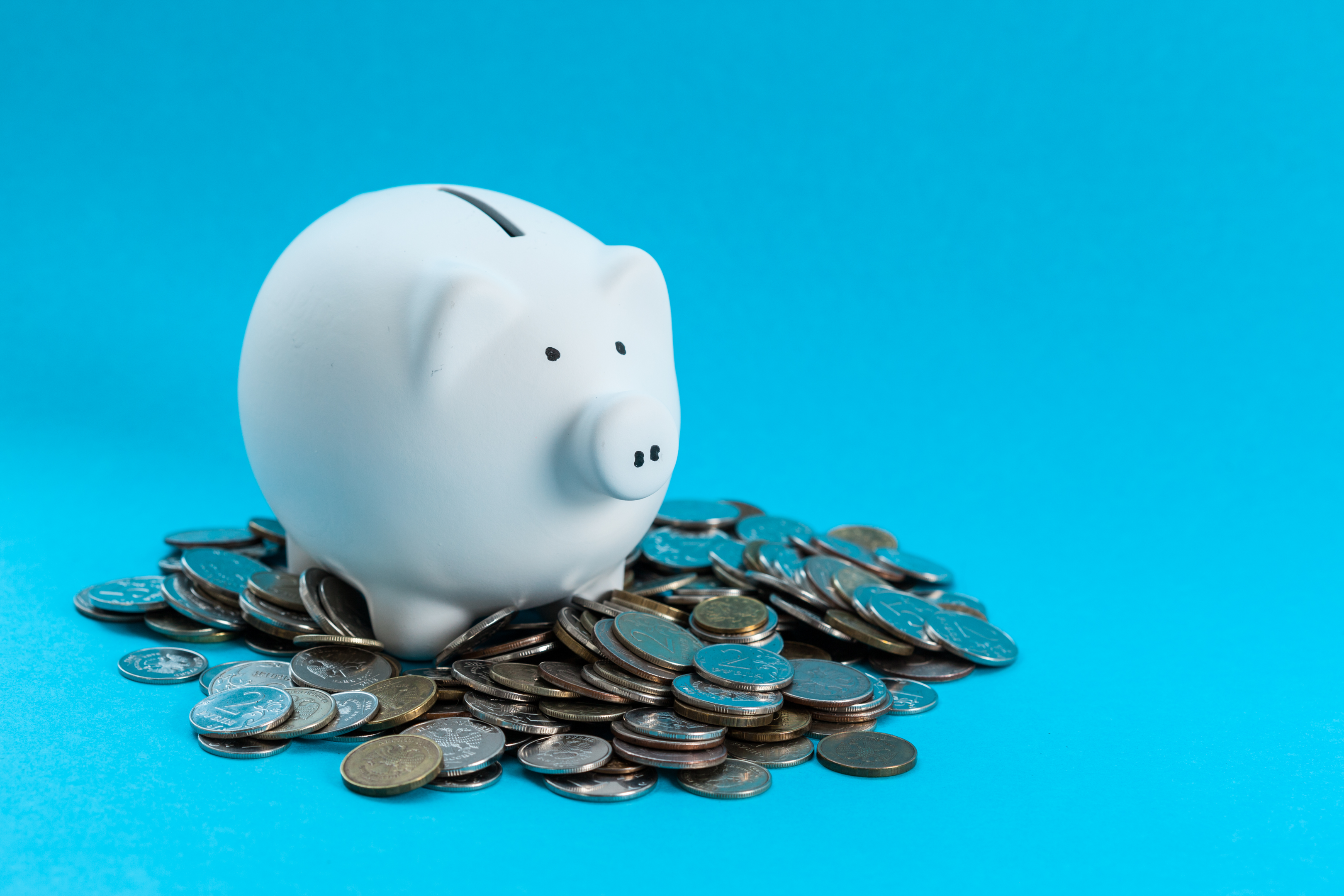 There is no charge for participating in AdSense. Typically, you can make money without any initial investment of your own. Your site will display Google ads, and Google pays you when visitors click, impress, or interact with them.
A balance of automation and control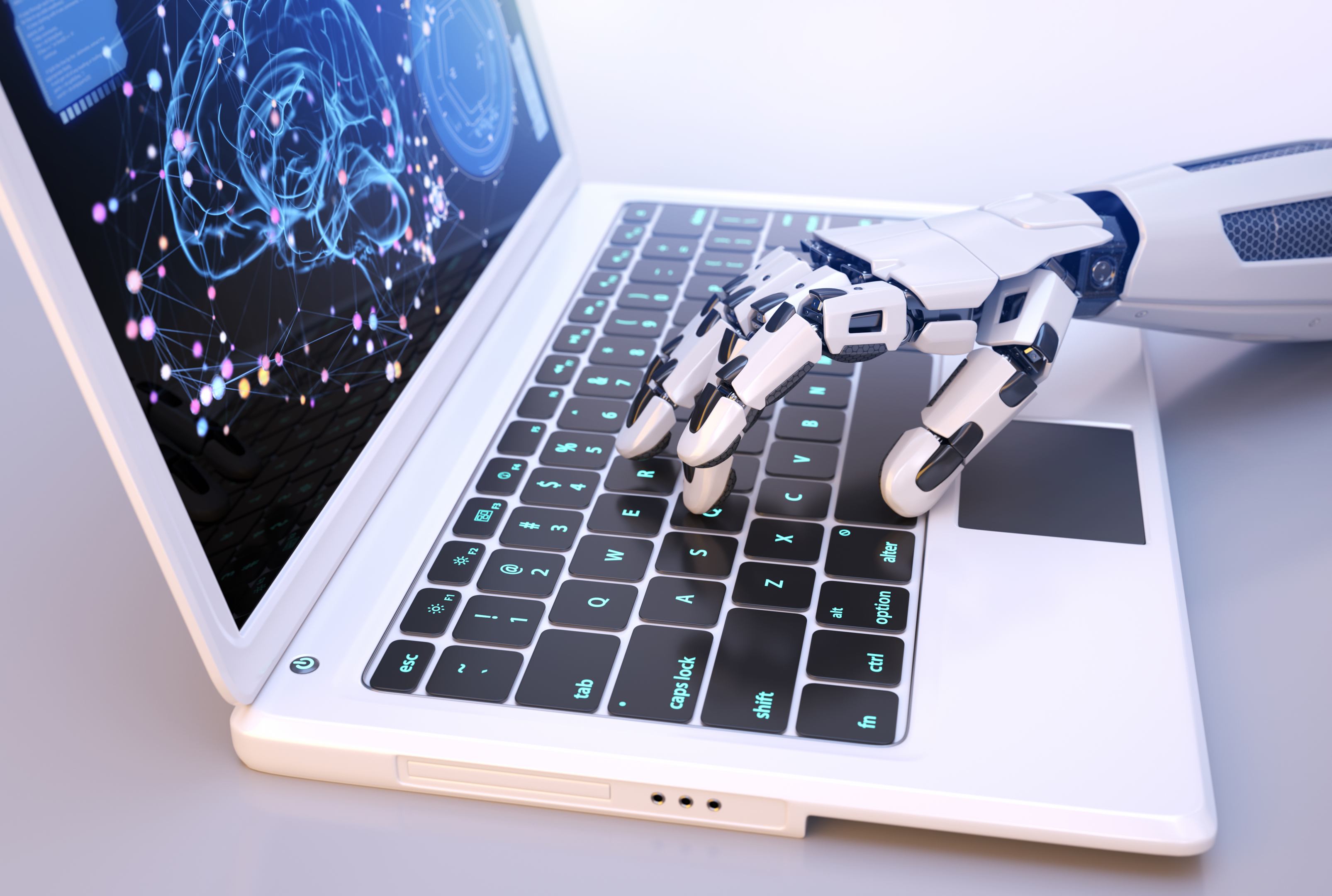 The great thing about Google AdSense is the sense of control. There is a heap of automation going on in the background with their auto ads but you get a say in how all the important parts will work on your site.
You get a choice in article ads, in feed ads, in content ads, text ads, or any other Google auto ads available. You also get control over a bunch of other factors. Let's run through which features are automated and which are in your control.
Who chooses the ads that are displayed on my website?
Don't stress. Depending on the content of your site or the audience you are targeting, AdSense automatically serves ads to your audience. You can take control of this, however.
What ads are shown on my site?
Your pages will be displayed with ads that are automatically selected by AdSense through an ad auction. Your site will display only the highest-paying ads related to the content of your site. Again, you have the power to filter these.
Can I see the ads on my site?
Once your ads are up and running on your site, you'll be able to see them. However, you should always avoid clicking on your own ads. It is against the policies of the AdSense Program for you to click your own ads for any reason.
What if I don't like an ad that's being shown?
You can review individual ads in your AdSense account and decide whether to let them appear on your website.
Getting Google AdSense up and running
Making money online is easy with Google AdSense. Here are the steps to getting started:
Set up a Google AdSense account
To get started with Google AdSense ads, you need to create a Google AdSense account. This is easy to do. Simply visit https://www.google.com/adsense/start. Click Sign up now and choose a Google Account to use to sign up for AdSense. Then follow the prompted steps such as entering a URL for any site you want ads to be shown on.
Fill in the information needed for payment
To start making money with Google AdSense, AdSense requires you to set up your payment information. Otherwise, how will Google know where to send the revenue? Choose Payments from the left-hand menu. The Payments dashboard will appear. The revenue you earn from ads will appear here as soon as you start earning it.
Link Google AdSense to your website
Now, obviously you need to specify where you want Google to run AdSense. Sometimes, a special ad code will need to be added to your site in order for this to work. By doing this, Google is able to place advertisements there.
The first thing you need to do is navigate to the Sites section of the Google AdSense dashboard. Select Add Site from the menu, and then enter the domain. Embedding custom code on your website is easy with the instructions provided on the next screen.
Decide where ads will be placed
Google allows you to choose the placements yourself, or you can let them choose for you. If you're brand new to AdSense, you might want to let Google AdSense work its magic. It will optimise ad unit placement so that you get the best quality score possible. It will also consider the layout of your site and what is presented on each page to optimise the matched content that the ads show up beside.
Start running ads!
Now it's time to get onto running your first ad unit. Simply click create new ad unit and follow the prompts from your Google AdSense account. You get to determine the metrics and specs of the ad unit that we've discussed here. Then, you'll copy and paste an ad code to your site, and you'll be up and running!
Using AdSense: Best practice
When you're utilising ad networks from Google, getting it right isn't as simple as just knowing how it works. There are some best practices when it comes to getting the most out of the ad networks so that you get the best ad impressions possible and actually make money.
Regular content
The Google AdSense program lets you monetize your website traffic. The only way to earn money from AdSense is if your website has traffic. Don't let sheer numbers fool you; this goes beyond that.
The ads on your website won't be noticed unless there is steady and engaged traffic coming to your website. Your content can be found in search results by the right people when you create high-quality content and optimize it. Google will handle the rest when it comes to analysing search volume and search history of site visitors.
Don't flood your content with ads
Websites aren't places to host ads for other companies – they're the home of your brand. Thus, take care not to allow too many ads on each page. At the end of the day, content related to your brand and product should get more attention than the ads. Don't let them steal the show! The automation behind Google AdSense is fairly effective at ensuring this doesn't happen but keep an eye on things.
Don't be tempted by deceptive practices
There are many deceptive practices that Google keeps an eye out for. Website owners use these practices to manipulate commissions. This is prohibited by Google's program policies. Using tools to push large amounts of traffic to AdSense-enabled pages, or clicking on your own links, are all examples.
Blocking controls are your friend
Ads on your site are well paired by Google. However, keep an eye on things. Sometimes it gets it wrong. Using the built-in Blocking controls will prevent it from accidentally displaying an ad from a competitor or something that is out of alignment with your own brand values.
Regularly view your metrics
There is an entire area dedicated to metrics in Google AdSense. Monitor the performance of your ad units at least once a week. By using these insights, you can draw more traffic to your site and optimize ad placements.
Experiment with Google AdSense ads
Trying different ad units, placements, colour schemes, and sizes can also help you improve your earnings. Optimize your ads using Experiments under Optimization. Alternatively, you can let Google automation take control of the show and optimise your ad units for you on your site.
Ready to get started with Google ads?
Are you feeling ready to create your first ad unit with AdSense ads? That's what we like to hear! Google AdWords and AdSense doesn't need to be complicated. Our biggest piece of advice? Despite the fact you're probably very keen to have AdSense pay you each month, take your time.
Consider the ad types available, and ensure you've got native ads on your site that blend in with what's already there so as not to detract from your own brand content or product offerings.
Remember that earnings with AdSense can be variable. Perhaps you don't have one of the most profitable niches for ads (online education, insurance, and marketing) despite having a successful brand or product. With a free sign up and simple set up though, you've really got nothing to lose!
We're here to help!
From developing a bid strategy to understanding the best way to utilise different ad formats, we're here to help. First Page New Zealand has the expertise and experience to take your Google ads to the next level.
Call us today on 0800 235 001 or visit https://firstpage.nz/. We look froward to working with you!